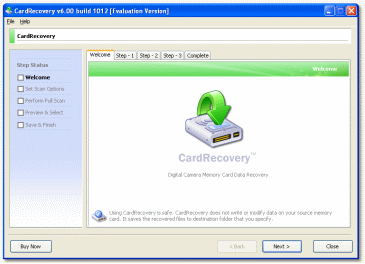 Hi guys,
this time I'm making a small exception and submitting something cool in Windoze system. It happened few weeks ago that my 8GB microsd card got screwed up... with any sort of pic and video in it... my holiday pictures too.
Since it's always a pain recovering a very damaged memory card (mine was so f*cked that reading the first sectors made it invisible to the OS...) I tried any sort of program, till I came to CardRecovery.
It looks that the latest version of this sw can jump seriously damaged sectors till it finds a new stable cell. I was able even to disconnect and reconnect the card during the process!
Sounds great, but once you can see the preview of your files you find that a license is needed to save them. >_<
Unless you use this program:
ufile_download
Obviously you should do like I did and buy the license!
Cheers!